This November, the movie will be made available on demand, digitally, and in theatres.
Paradise City, a new action movie from Saban Films that is likely to inspire even more Die Hard adoration for its legendary star Bruce Willis, has just received a new trailer. The new action movie, which stars some of the most well-known leading men in the industry, including the recently retired Willis, is shown off in the trailer. On November 11, 2022, Paradise City will be made available in theatres, online, and on demand.
In the movie Paradise City, Willis plays the bounty hunter Ian Swan, who is shot and assumed dead after vanishing into the piercing blue waters of Maui. Swan's son Ryan, played by Blake Jenner, and his ex-partner, played by Stephen Dorff, join forces with a local detective, played by Praya Lundberg, to track down his killers after the terrible death of Swan.
But when a vicious and unscrupulous power broker, played by the legendary John Travolta, threatens Ryan and his team, they realize they may be at their wits' end. The trio will meet an unexpected ally, who might just change everything when they arrive in the guarded and remote island community of Paradise City.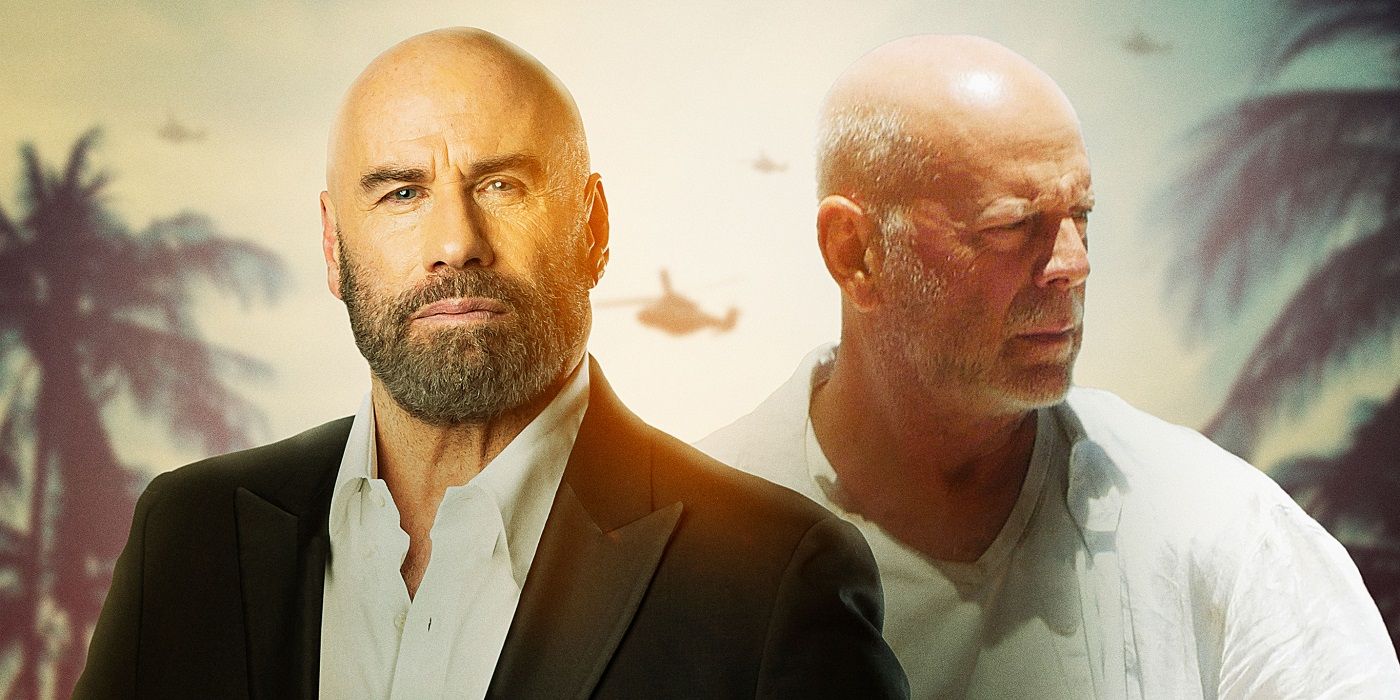 The new movie has a tonne of legendary actors, most notably Willis and Travolta, who both appeared in the influential Quentin Tarantino picture Pulp Fiction in 1994. It appears that the two will interact more closely and perilously in Paradise City.
The new trailer gives plenty of clips from gun fights and running shots down picturesque beaches as it teases the iconic meeting of two such amazing talents. The trailer finishes with a shot of the two engaged in a gunfight while each is pointing their weapons in the other's direction.
Travolta's character utters the phrase "You've been chasing me for ten years." Willis responds in his trademark casual, action-hero way, "I'm a touch OCD. And so a shootout of (likely) epic proportions gets started.
Chuck Russell, who also co-wrote the script with Corey Large and Edward Drake, is the director of the new movie. It shouldn't come as a surprise that the movie, which stars both Willis and Travolta, would be rated R for violence and language.
On November 11, 2022, Paradise City will be made available in theatres, online, and on demand just in time for Thanksgiving. However, until then, you can view the exciting new tropical trailer down below.
For more details visit our website Jerseyshorevibe.com